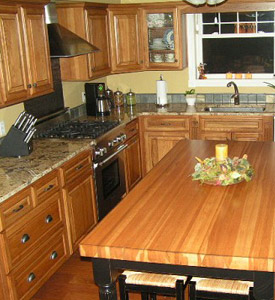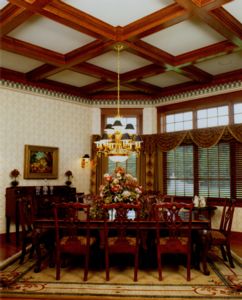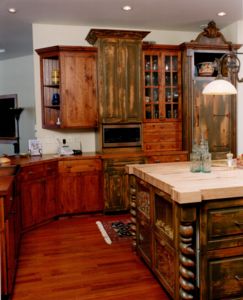 Our Story
Woodcraft's experience in the Wausau region spans over 38 years of providing an exceptional product and service to our customers. Jeffery Plautz started the company in his father's garage in 1979 as a way to fulfill his passion for woodworking and offering custom hand-crafted cabinetry to the local Wausau region. Over the years, Jeff has created two divisions in their company; Woodcraft Renew-A-Kitchen & Woodcraft Specialties. Woodcraft's experience in the Wausau region is realizing area residents' search for ways to make improvements to impact the value of their homes. In many cases; the desire to stand out from the crowd is equally important. Woodcraft Specialties uses its unique production capabilities and talents to create custom cabinetry to reflect each client's taste and personality. "Our specialty is to take the ordinary and make it extraordinary," said Jeff Plautz, owner of Woodcraft / Renew-A-Kitchen. With more than 38 years of building quality custom cabinetry Jeff has no problem finding creative inspiration. "I have always had a passion to build," he said.
Jeff started the company in his father's garage in 1979. "I went to school in La Crosse, learning the basics of how to make cabinets," Jeff shared. "Working in the residential market gave me the opportunity to build cabinetry." He became aware of a national trend that had not made it to the Wausau area. "Cabinet refacing was catching on around the nation," Jeff said. "The country was going through some tough times in the early 80's. Placing veneer on existing cabinets along with installing new quality doors and drawer fronts was an economical way to get a new kitchen." He says. "Our Renew-A-Kitchen division continues to offer this option. Today's economic climate makes this option a good investment for homeowners considering a kitchen remodel."
Moreover, the capability of Woodcraft Specialties really shines when challenged. "Our employees like the opportunity to think outside the box," Jeff said. "We build just about everything that comes out of our workshop; a tour of our facility will confirm this desire to insure protecting the quality of our product." The company crafts a variety of styles that are unique, even one-of-a-kind, products. "We offer styles of crown moldings, door designs. The drive to stand out from the crowd is enhanced when customers add their ideas to the design. "We co-create with our customers to personalize every project to the customers exact specifications. "Customers continually push us with their ideas," he continues. "This is especially apparent in our invaluable service of providing custom color matching, and other specialty finishing processes to include: distressing, painting, and glazing.
"I emphasize diversification," Jeff explained. The company always considers new ways to use its skills. "For example, a church came to us to build a lectern for its sanctuary," he said. "We not only built the lectern, but we also designed a special rosette for it." In addition to crafting products for churches, Plautz and his employees consider other projects including impressive-looking tables for office conference rooms, wall units for home or business—even making reproduction molding for older homes.
"Many in the area remember Curtis Millwork," Jeff said. "We are familiar with their designs and are able to and have replicated this intricate millwork, which was sometimes used in this area's older homes. This information is important to those wanting to preserve the historical look, and when applying for a listing on the historical registry."
Jeff continues to look for new opportunities. "We had a customer seeking a solution to a window casing dilemma. The client had purchased an arched window and was inquiring about a way to match existing casing. Window manufacturers make arched and elliptical windows and doors, but there are few options available for custom casing application." Jeff continues. "We realized that we were capable of providing a solution to this need, and further, responded by reaching out to area contractors and lumber yards as a means for them to offer this as a further expansion of their own products and/or services."
- Courtesy of The Chamber News, Wausau Region
Woodcraft/ Renew A Kitchen remains a head above the rest in providing high quality woodwork, as well as economical methods of remodeling your home.